Click on the picture to visit our company site!
Tattoos of all kinds have enjoyed a recent resurgence in popularity. Traditional tattoos, once the province of sailors and motorcyclists, have now become mainstream. With the sheer amount of new and traditional tattoos available, you're sure to find something that's to your liking.
Many people get portrait tattoos as a way of showing their respect for another person. These can attain a stunning level of photorealism, provided the tattooist has enough skill. You have the option of getting these portraits in color, or in having a black and gray tattoo.
Others might prefer something that is both meaningful and abstract. An example of this can be seen in tribal tattoos, which can take many different designs. Others prefer Japanese tattoos, which let you express yourself with actual Kanji characters. Religious tattoos give the faithful a way to share their beliefs with others.
Our body art professional can also provide body piercings in a variety of sizes and places. Those who want to get tattoos or body art can do so by contacting us at Wild Oats Tattoo in Charlotte, NC.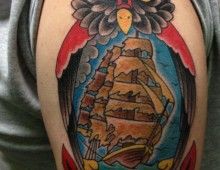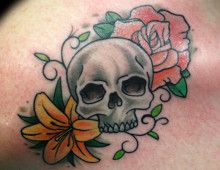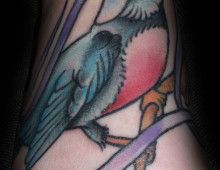 Call Today!
We'll be happy to answer any questions you have.
(704) 493-5599